Haley in 2011; File photo.By Andy Brack  |  South Carolina must not be as great of a place as it used to be – at least when you call government offices.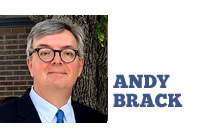 "Business management" was the answer we heard when we called one phone number this week at the S.C. Department of Health and Environmental Control.
"Thank you for calling the South Carolina Attorney General's Office.  We are located at …," said a recording.
Or "Are you looking for a rewarding career with the South Carolina Department of Revenue?" asked another recording.
The only place of 10 agencies that referenced the Palmetto State's stature was a call to the Statehouse, where yet another recorded message piped: "It's a great day in South Carolina …"
Ah, finally the familiar sounds of a telephone greeting imposed upon state cabinet agencies in September 2011 by former Gov. Nikki Haley.
Even then, it was…