Each year, NADA brings industry experts and motivational speakers to share insights on business innovations and solutions that will help drive your dealership into the future.
Meet our NADA Show 2023 Main Stage Speakers:
Image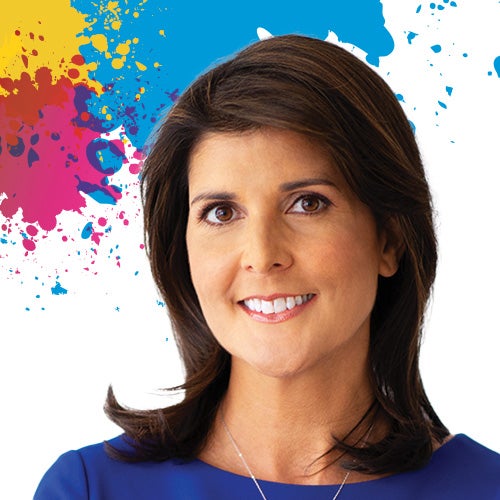 Nikki Haley
U.S. Ambassador to the United Nations 2017–2019
Nikki Haley will reflect on her time as U.S. Ambassador to the United Nations and as the first minority, and first woman, to serve as Governor of South Carolina. While working in her family business, before transitioning to politics, Haley saw how hard her family worked to make a dollar. Through her candor and sharp insight, Haley teaches lessons in leadership, negotiation, and decision making, while inspiring audiences to live their full potential and achieve their highest dreams.