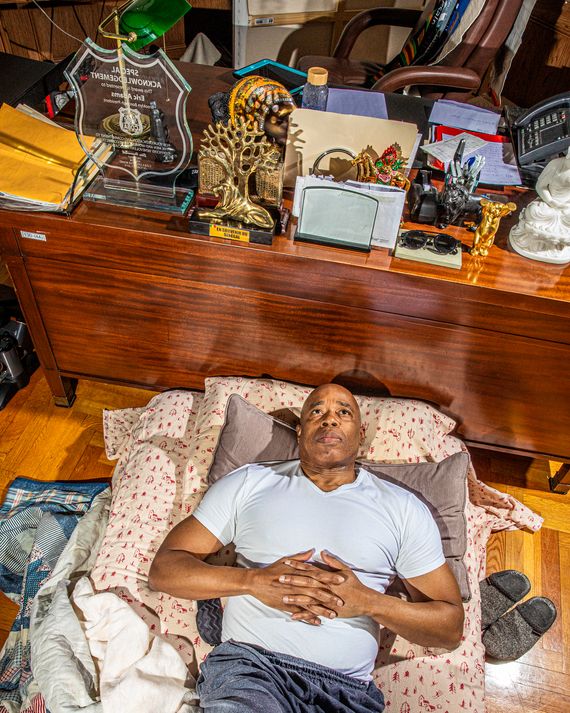 The white Buddha on the desk is part of a galaxy of religious totems: "If you look around the office, you'd see a cross, you'll see a Buddha … those are just vehicles to take me to the destination of inner peace and light. To reconnect."
Photo: David Williams/David Williams
To clarify: Eric Adams has indeed left Borough Hall in the past six weeks. The Brooklyn borough president goes for walks across the street in Columbus Park, and "every day, I spend a lot of time in our hospitals and our schools — oftentimes people don't realize those on the front lines are in constant need of supplies, and those supplies don't get there unless someone is dropping them off." But at night he doesn't go back to his place in Bedford-Stuyvesant, where he lives on his own….