Past prime ministers, present-day parliamentarians, diplomats and armed services personnel filled Westminster Abbey to pay tribute to former Liberal Democrat leader Paddy Ashdown, described as " a man for ideals, not shabby deals".
Former premiers Tony Blair, Gordon Brown, David Cameron and Sir John Major joined Lord Ashdown's widow, Jane, their two children, grandchildren and other relatives, at a service of thanksgiving.
Ashdown died on 23 December 2018, aged 77, shortly after announcing he had bladder cancer.
In an address that traced Ashdown's life from "boisterous young Marine" to "elder statesman", Major described him as a political opponent who had become a friend.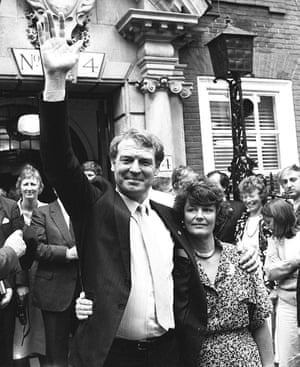 He was a "national leader, not a political opportunist"….