A merger of two US redemption manufacturers, Family Fun Companies and Jennison Entertainment Technologies has been announced.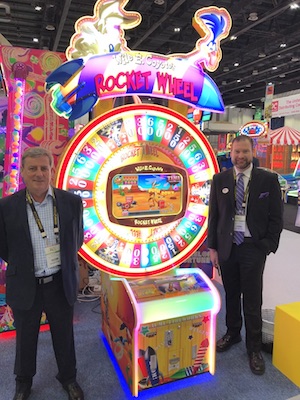 Officially dated on July 12, the partnership will see both companies operating out of a combined office in Daytona Beach, Florida, US, and Jeff Peveler of Family Fun Companies will be representing both brands.
Family Fun Companies, which also operates FECs, was founded by US industry personality J Richard Oltmann who, through his company, developed over 40 redemption titles, kiddie rides, sports games and pushers.
JET is also no stranger to the redemption industry. Run by brothers Justin and Kern Jennison, it produces some of the best earning games on the market and is recently enjoying great success with its Wile E Coyote Rocket Wheel.
Image:…