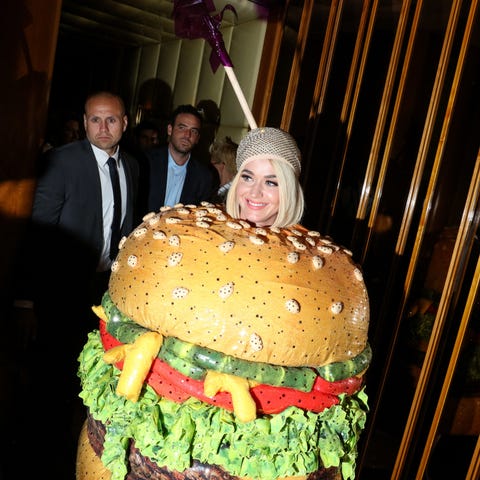 Getty Images / Rebecca Smeyne
Jay-Z, Serena Williams, and Katy Perry are putting their money where their mouth is by investing in ultra-popular plant-based brand Impossible Foods. According to Reuters, the company amassed $300 million in capital during their latest round of fundraising—and they have a star-studded lineup of supporters to thank.
The purveyor of Impossible Burgers—you know those patties that look, taste, and bleed like the real thing?—has earned nearly $750 million in total as part of a continued effort to end the need for animal products by 2035.
While Jay-Z, Williams, and Perry aren't the only celebs to invest—the outlet also names Jaden Smith, Trevor Noah, Will.i.am, Zedd, and more—Perry did sport a vegan burger get up to the most important night in fashion: the Met Gala. That's commitment.
"We don't pay for promotions or have an…