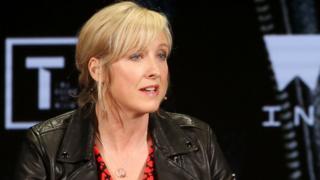 The investigative journalist who revealed the Cambridge Analytica scandal has demanded answers from tech giants about political ads.
In her TED talk, Carole Cadwalladr called on the executives of Facebook and Twitter to come to the conference and discuss their role in influencing elections around the world.
Twitter boss Jack Dorsey is due to speak later this week.
TED curator Chris Anderson also invited Facebook to address the conference.
Alongside staff of the New York Times, Cadwalladr was named as a finalist for the prestigious Pulitzer Prize for journalism for her work on the Cambridge Analytica story.
It involved the discovery that…