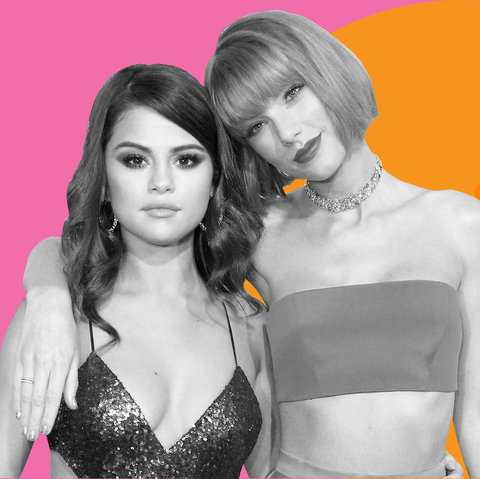 Getty ImagesEsther Faciane
Now that she's done riding horses into the sunset, Selena Gomez is giving you all the inspiration you need to get you through Friday and into the weekend.
On Thursday night, Taylor Swift posted a FOMO-inducing snap of her, Selena, and Cazzie David on the 'gram. Seriously, I need to know how I can join this crew because they all look like they're having so much fun. Plus, Taylor captioned her post, "20wineteen," referring to the glass of vino Taylor had in her hand and also to my fave hobby. Honestly, that should be her next album name, right?
And if the name Cazzie sounds familiar to you, it's because she's an actress in the mini-series Eighty-Sixed, and she's also Larry David's daughter and Pete Davidson's ex. Like Taylor, Cazzie posted on Instagram, only her picture included Taylor and singer slash bassist Este Haim. In the…