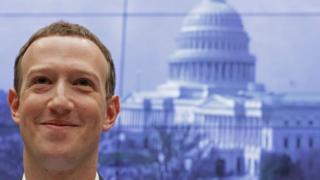 Facebook has delayed plans to make people who buy political adverts verify their identity.
In a statement, it said the delay was necessary because some people were trying to "game" its ID system.
Weaknesses were exposed by news companies who posed as US politicians, terror groups and other banned organisations.
When the initiative was first announced it was due to become compulsory for political advertisers by 7 November.
Facebook said it now hoped to finish work to strengthen the ID system in the next month.
The announcement comes soon after the company's founder Mark Zuckerberg again rebuffed a call by the UK…